Selling only the best products and providing the best service is why Debnar's Pools and Spas is the best choice for in ground and above ground pools and spas.
For over 30 years, we have been servicing and installing pools and spas in Western Pennsylvania. You can relax and enjoy your backyard entertainment, knowing the trusted professionals and Debnar's are your pool and spa maintenance team.
Vinyl Liner Replacement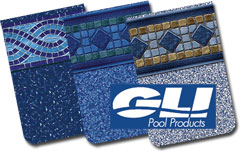 There is an unfortunate reality with your vinyl lined swimming pool. The liner will not last forever.
Debnar's Pools and Spas are experts in inground and above ground vinyl liner pools. We offer a free assessment of your current liner and offer many choices for repair and replacement. We measure, order to fit and our trained professionals install to perfection.
We also know that you want a product that will last, which is why we choose GLI Pool Products to meet your pools vinyl liner needs. Manufactured in Youngstown, Ohio, GLI Products is a premier manufacturer of vinyl in ground pool liners and above ground swimming pool liners with a wide selection of liner patterns to choose from, custom made for a perfect fit. They are backed with a manufacturers warranty and have been tested to withstand years of use.
Call one of our stores today to discuss with one of our trained professionals and discuss your pools vinyl liner replacement today.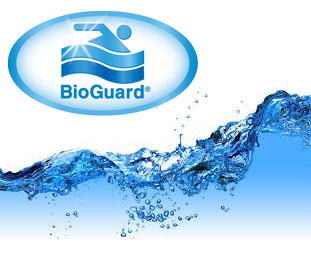 Pool Openings

Take the worry out of opening you pool, and call Debnar's Pools and Spas. From removing the cover, cleaning and balancing the chemicals, we will have the pool ready for use with no headache for you.
Our pool opening service includes:
Remove cover – including cleaning debris off and folding cover for storage.
If applicable, drain and clean water bags.
Remove plugs and gizzmos
Install governing valve, directional, pump basket, plugs, pressure gauge(s) & skimmer basket.
Reassemble the filter and filter plumbing.
Test pump and motor to insure proper function
Install ladders, handrails and diving board when needed
Test water chemistry
Add appropriate chemicals
Vaccum and clean debris from pool
Chemically clean pool cover for storage
Pool Closings

When the season has come to an end, Debnar's Pools and Spas is here to take care of the final task. We offer expert pool closing service that will properly close your pool and equipment so that when the season comes back you will enjoy a hassle free opening in the spring.
Our pool closing service includes:
Remove ladders, handrails and diving board (if requested)
Drop water to appropriate level
Install gizzmo to skimmer to prevent freezing.
Winterize underground lines
Winterize filter system and heater, cleaning and/or removing plugs
Test water chemicals, and add appropriate winterized chemicals
Securely install winter cover
General Pool Services
At Debnar's we make owning a pool fun and will service you throughout the swimming season. Our full line of service includes, but is not limted to:
Pool and/or Spa Weekly / Bi-weekly Cleaning and Chemical balancing

Pool Deck Cleaning and Pressure Washing

Repairing Plumbing and Filtering system Issues

Filter Maintenance and Chemical cleaning

Repairing Automatic Pool Cover systems, including the cover and ropes

Safety Inspections, including the Virginia Graeme Baker Pool & Spa Safety Act
Call our store for pricing and to make an appointment.