Take the comforts of swimming at home to entirely new levels with a personal swim spa. Unite the luxurious relaxation of a hot tub, with the added health benefits of year-round aquatic fitness.
Benefit From a Healthier Lifestyle
Swim spas are gentle on your joints and back, and the low-impact resistance of aquatic exercise will provide an effective solution for those who have difficulty exercising.
It is well known that exercising in water is far more beneficial than your standard exercises. Swimming is the second most popular sports activity and a great way to get regular aerobic physical exercise. Enjoy exercising longer in water with less joint pain or muscle pain with less effort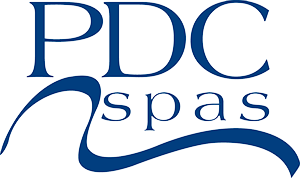 PDC Spas

Adding relaxation, fitness and warm water massage therapy to your outdoor space is easy with a PDC Spas hot tub or swim spa. Select from a variety of PDC Spa hot tub and swim spa designs, then let Debnar Pools transform your home and backyard into the tranquil retreat you have always desired. You will enjoy improved wellness, luxury and comfort year round, in the privacy of your own home with a PDC Spa.
Contact Debnar's Pools and Spas to discuss installing a swim spa at your home. It requires a level surface and can be installed in your backyard, on a deck or patio or even indoors. Once installed, you will find the swim spa the easiest way to exercise at home.
A swim spa is the perfect family center where relaxing, playing and much needed together time meet. A swim spa offers plenty of space to enjoy fun in the water, cool down on a hot day, or leisurely soak up some sun; all without the headaches and ongoing expenses of owning a traditional swimming pool.